Woodland Extension
This is one of our favourite types of extensions, where we retain an original cottage and add an attached pavilion type of structure at the rear.  All the charm of the cottage has been brought back to life with a bit of a fix-up, and is now mostly beds with a multi-purpose room.
Added at the rear, overlooking a second street and some vegetation, is a tall pavilion.  It contains a carport on the ground, living in the middle and a lovely master wing at the top.  It was carefully designed to ensure there is no three storey portion.
The original stair design was changed on site to remove the bottom flight, as the height available was reduced by the need to place the carport slab higher.  There is a combine drain under there, and its depth was less than originally determined.  So in conjunction with ourselves, the excellent builders Liona Constructions, all this was revised to create a lovely study nook, and the stairs went on the back deck.
The middle zone contains a generous kitchen with a good sized butler's pantry, dining area and a sitting area.  All open to each other but defined spaces, linked through to the cottage via the original rear lean-to.
To avoid too much demolition of original character fabric, we added a box gutter at the cottage's rear, and this allowed the tall pavilion to be added.  This innovation also provided space to insert highlight windows, facing north, that bring in valuable natural light to the kitchen.
Overall, the result is a total transformation of the property, from an undersized cottage to a generous but compact home.
Awards
BDAQ State Awards Finalist 2020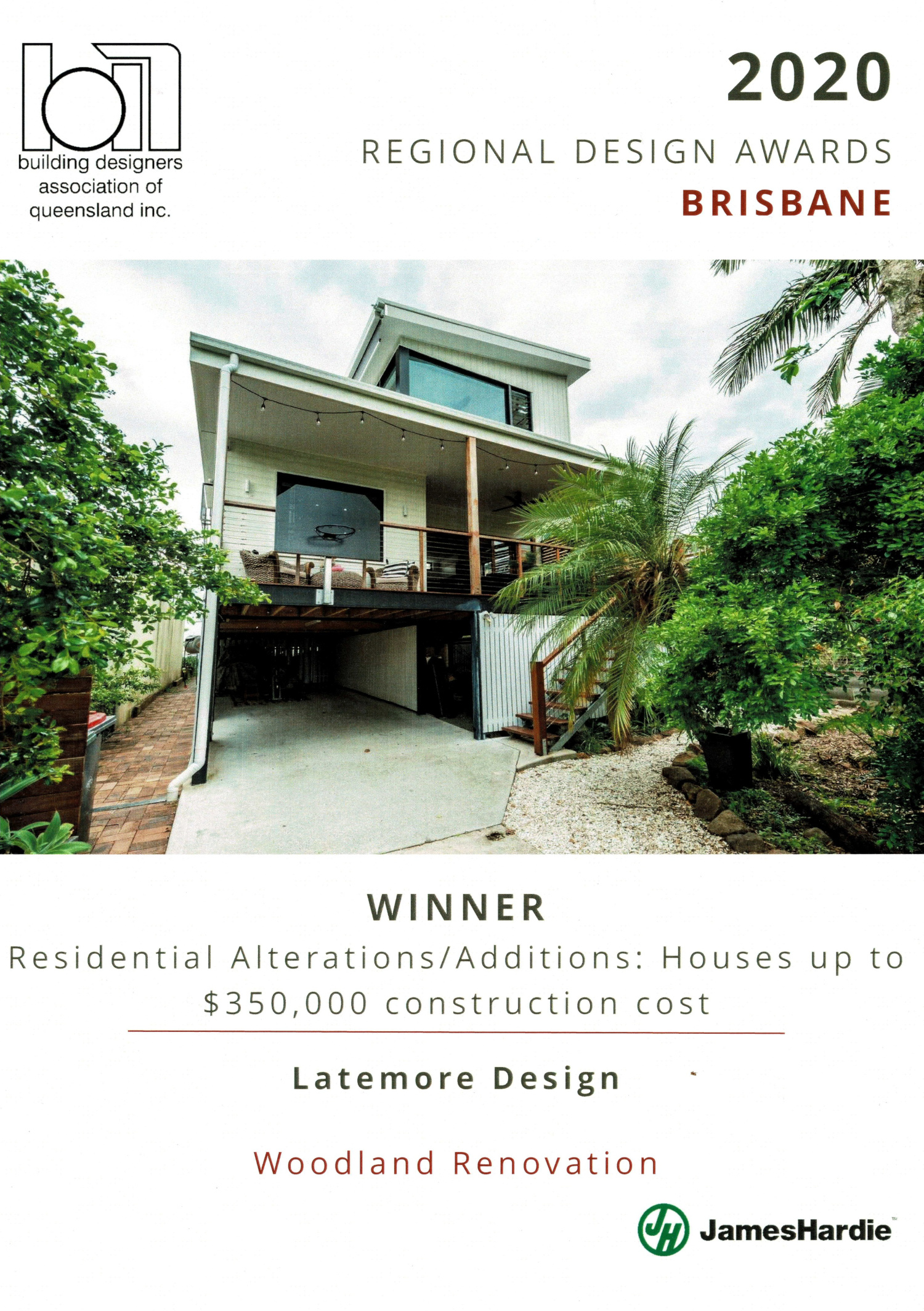 Team
Design – Andrew + Peter
Documentation – Andrew
Surveyor – David Abraham Surveying
Structural Engineer – Structerre
Certifier – Cornerstone
Builder – Liona Constructions
Photos – Jose Figlioli