Baumann Lift+Reno
The Baumanns found us via Build & Design Centre and were keen to improve their dilapidated rented property in West End, Brisbane.  They were thinking of increasing the number of bedrooms and generally improving it to attract better renters.
The site is small, only 197sqm, and the house was already occupying a fair percentage of it. We deduced immediately that the house had to be lifted for a build-in and doubling of its area.
We wanted to add a stair tower so the building was not compromised, and we used it to double as a decent entry for the house.
The resulting building became a six bed house, doubling its earning capacity, and in fact has attracted the owners' daughter, because she likes it so much.
Being a character site, we carefully respected the property, and used the triggered DA to ensure we obtained the best outcome.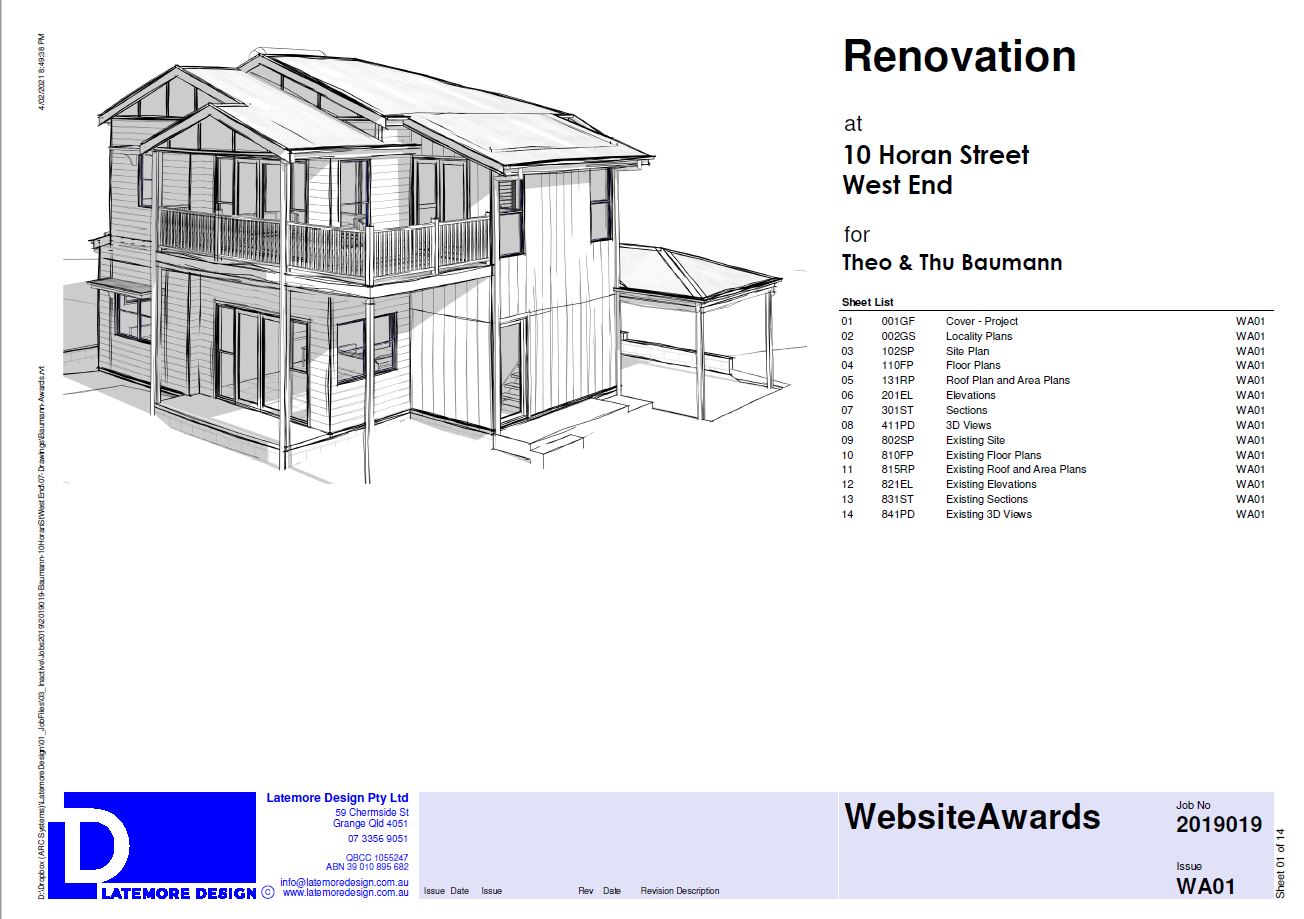 Click to view a PDF of selected drawings
Awards
State Finalist – BDAQ Awards 2021 – Best Small Lot
Team
Design – Kaylene + Peter
Documentation – Kaylene
Structural Engineer – AD Structure
Town Planners – Brisbane Town Planning
Certifier – Building Approvals & Advice
Builder – Ross Stone
Photos – Jose Figlioli + LD + Owners